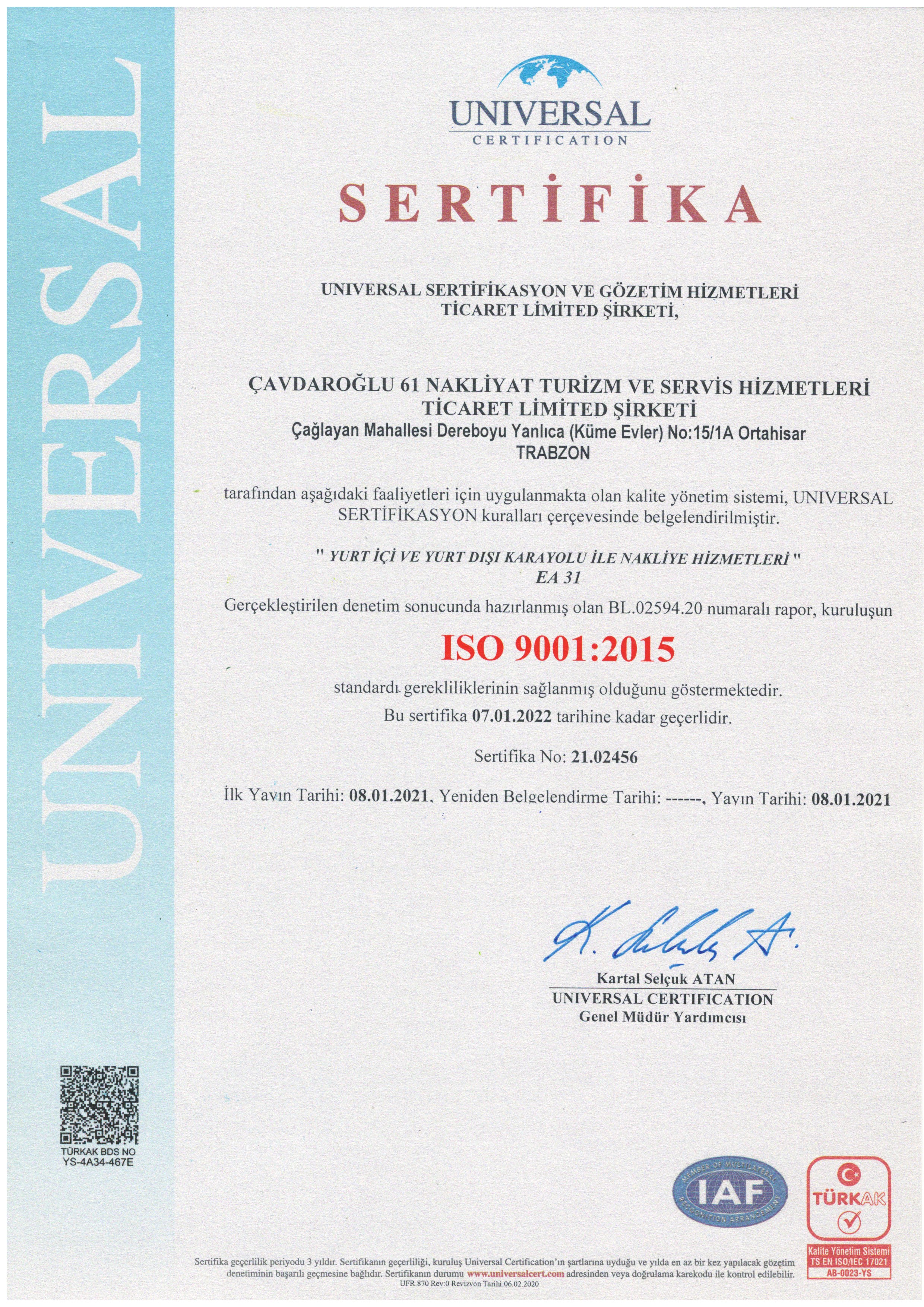 ISO 9001 QUALITY MANAGEMENT SYSTEM CERTIFICATE
The ISO 9001 Quality Standards series is a set of standards established by the International Organization for Standardization, aiming to improve and renew the quality and performance of goods or services in the production, marketing, design, quality control, and after-sales services and to ensure sustainability.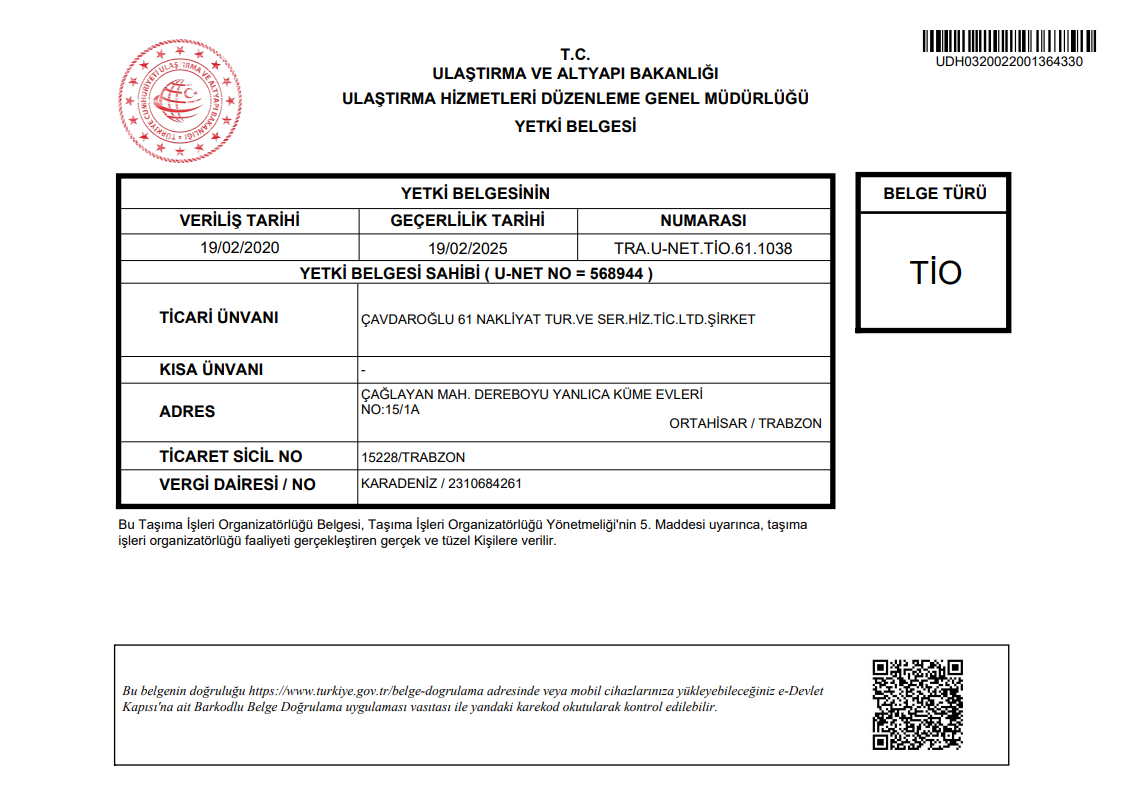 TIO CERTIFICATE
TIO Certificate is a comprehensive authorization certificate that allows organizing transportation works in International and Domestic Road, Sea, Railway, Airway Modes.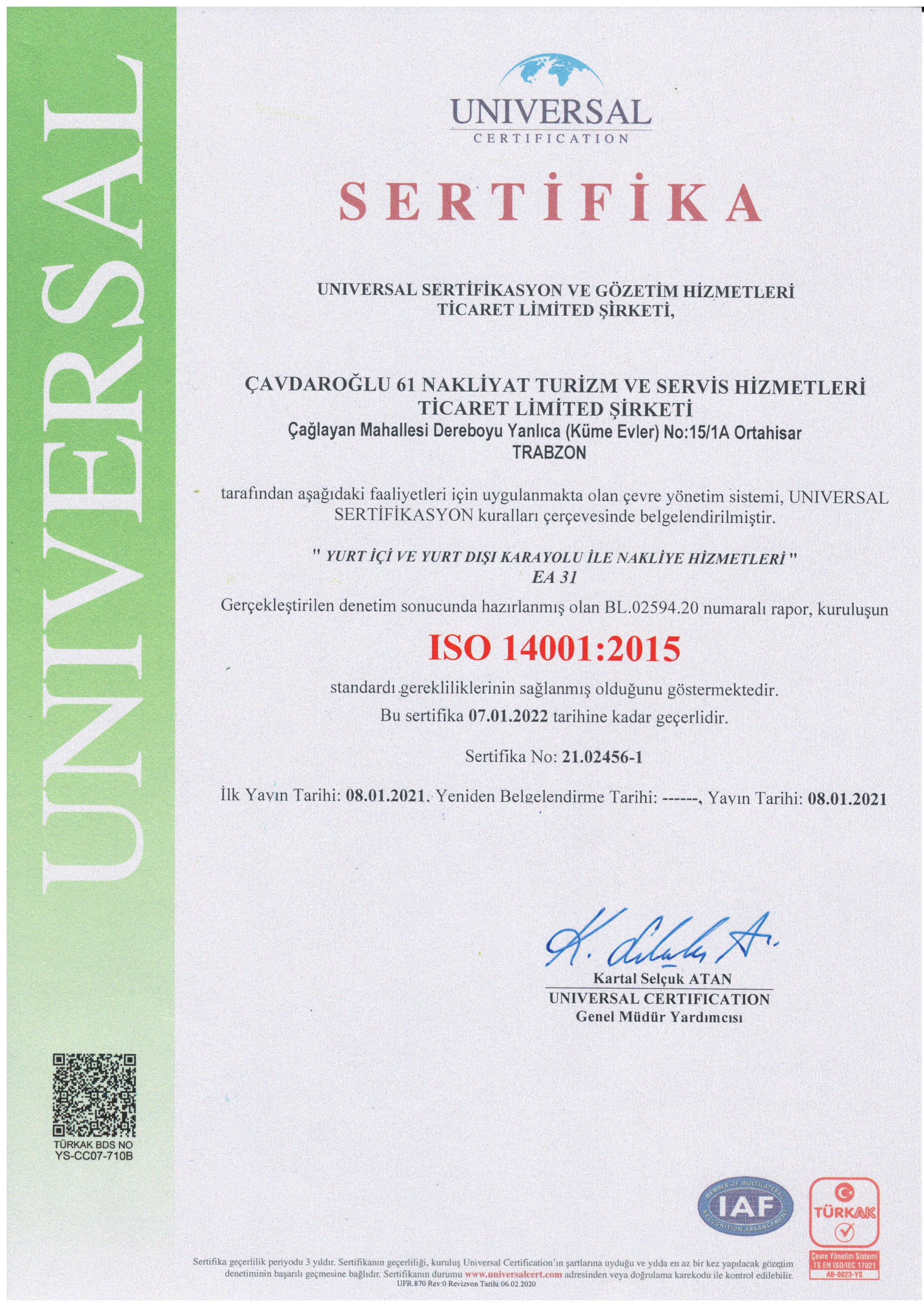 ISO 14001 CERTIFICATE
ISO 14001 Environmental Management System is a management system standard that aims to reduce the use of natural resources, minimize the damage to soil, water, and air, and is created based on risk analysis.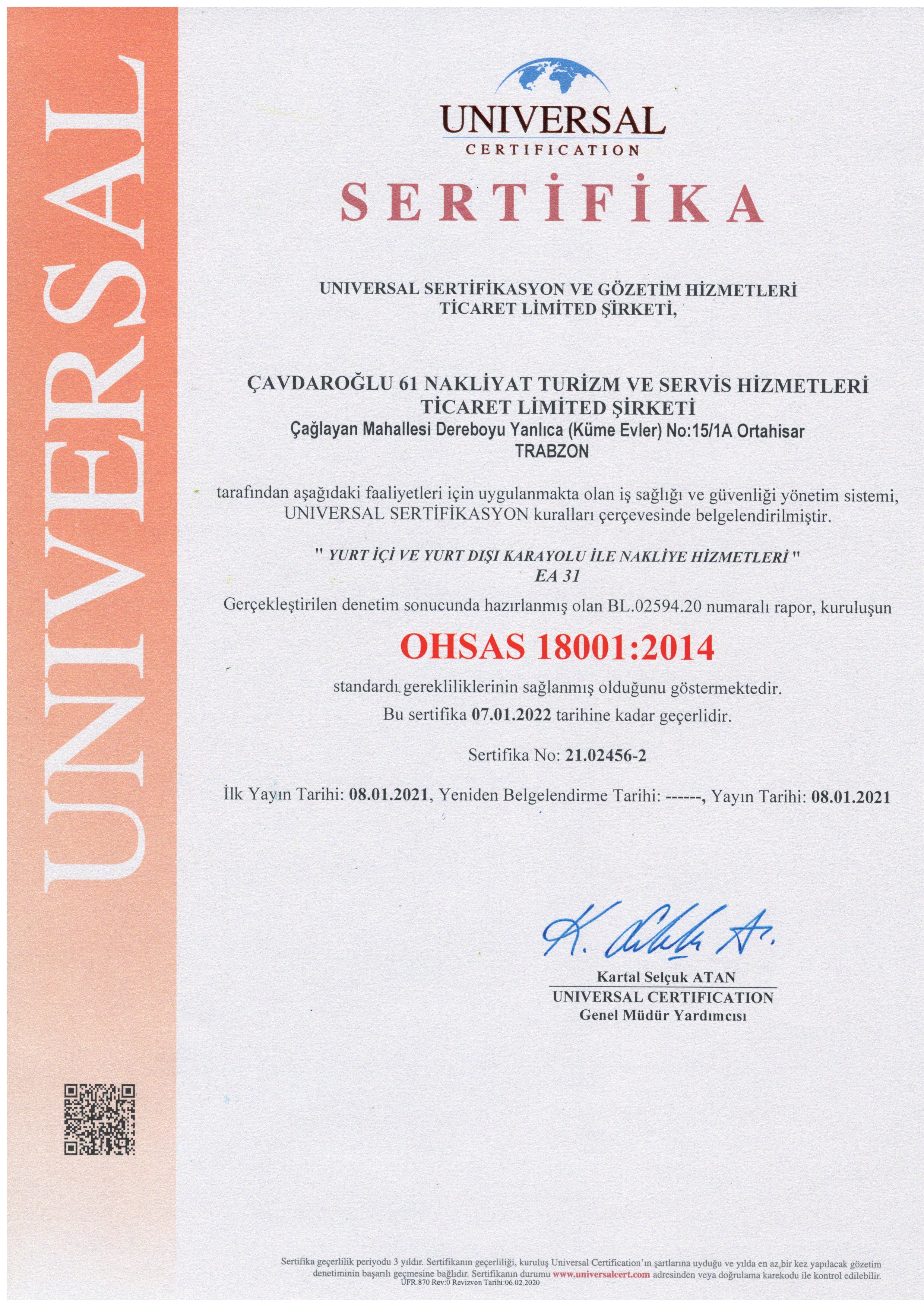 OHSAS 18001
OHSAS 18001- Occupational Health and Safety Management Systems ,The aim of the OHSAS 18001 Occupational Health and Safety management system is to create a healthy and safe working environment by eliminating or minimizing the possible risks in the organization where the system is applied, within the framework of international standards and legal legislation regarding occupational health and safety.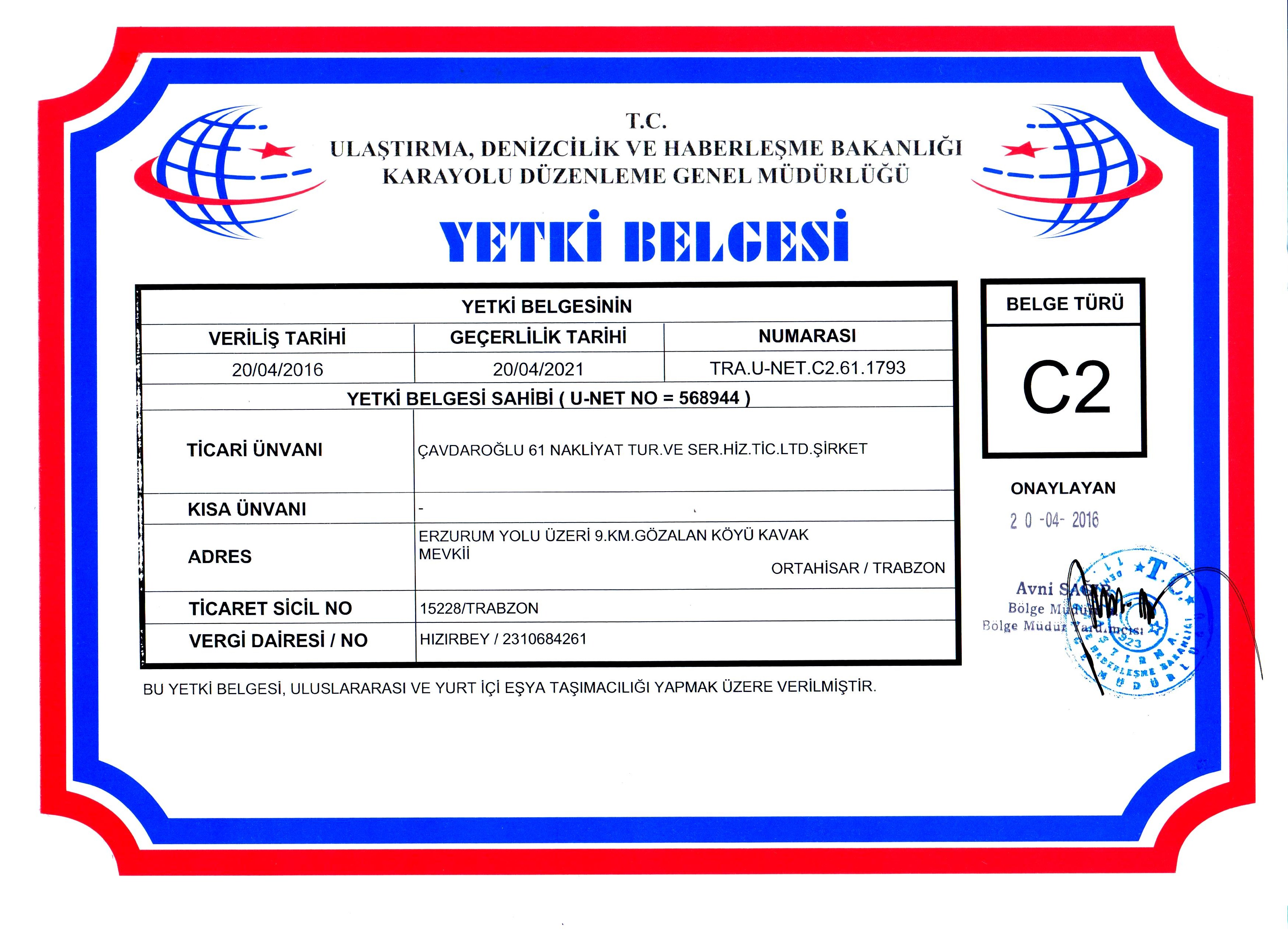 C2 AUTHORIZATION CERTIFICATE
C2 is the authorization certificate issued for International and Domestic transportation of goods.